Jacksonville Property Management Blog
Tenant Screening in Jacksonville: Advice for Finding a Good Tenant
02-09-2017
Wanda
02-09-2017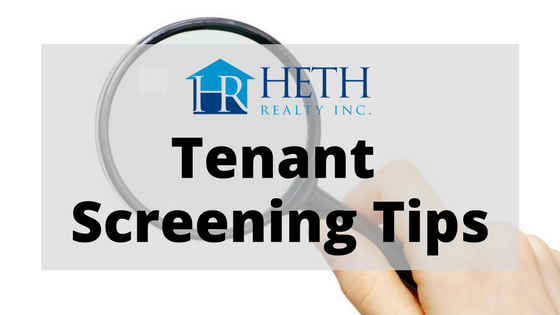 Finding a good tenant for your rental property will determine whether you are a successful landlord or one who is constantly dealing with frustrations and disputes. The tenant screening process is an important way to separate the highly qualified tenants from those you'd be better without. Make sure you have a thorough and consistent process in place, and if you don't – contact a property manager.
Providing an Application
Your screening process starts with a thorough application. Most tenants prefer to apply online because it's fast, efficient, and easy. Make sure you use an application that has been reviewed by a property manager or comes from a reputable organization that supports landlords and property owners. It should gather all the necessary information and provide you with permission to conduct a background check, a criminal check, and a credit check.
Screening Criteria – Credit
Pulling a credit report is always necessary, but don't focus too much on the credit score. What you're really looking for is the credit history, so you can see whether this applicant pays bills on time or just lets them slide. You want to be careful of any tenant who has judgments pending from lawsuits or a lot of debt that isn't being paid. Always check for past evictions.
Screening Criteria – Employment and Income
A good tenant is gainfully employed, and can provide an employer reference. You also want to verify how much income is earned. Generally, you're looking for someone who earns at least three times the monthly rent. So, if you rent your property for $1,200 per month, you are looking for a tenant or tenants who earn at least $3,600 per month. Validate the income by speaking with the employer, looking at pay stubs, or collecting bank statements or tax records.
Screening Criteria – Landlord References

Talking to current and former landlords is an important part of the tenant screening process. This is the best opportunity you have to find out what kind of tenant your applicant has been in the past. Verify that the applicant did live there, and then ask how much rent was paid, whether it was paid on time, and if any damage was left behind after vacancy. You can ask if the security deposit was refunded and whether there were any pets or lease violations.
If you have questions about tenant screening or anything pertaining to property management in Jacksonville, please contact us at Heth Realty.


Landlord Tenant Law
Tenant Eviction
Rental Maintenance
Rent Collection
Security Deposits
Setting the Right Rental Price
Getting Rent Ready
Company
Tenant Screening in Jacksonville: Advice for Finding a Good Tenant
The Importance of Florida Landlord Tenant Law | Property Management Advice
What is the Eviction Process in Jacksonville, FL? Property Management Education
Rental Property Maintenance 101 | Tips for Property Management in Jacksonville, Florida
Rent Collection Rules of Thumb | Policy Advice for Jacksonville Landlords